6 tags
Drive.
Time for number three, the top three is to be completed now. I remember vaguely me seeing the notebook just when it was released on networks over Sweden. One channel aired it and I thought it was pretty good. The first time I really got to see Ryan Gosling act was Crazy, Stupid, Love. A movie I am very fond of and one that might appear on this very list. But time to shift focus back, we are...
6 tags
Lost in translation.
Time to get on with next member on the list, the second to first, silver and almost winner. Groundhog day, or wednesday all week as us swedes call it, was the first encounter for me with Bill Murray. Thanks to the witty destroying subtitles the movie was for me something that went away in a blink of an eye. I must have been around ten or eleven. Then years later when I started writing about...
6 tags
Blade Runner.
So finally I have gotten myself together and discussed this with, myself. I have been enchanted by the worlds of film for years, and I have studied it for a few too. Why don't I have a top ten yet? Well, here it is then, friends and family gather around. This is the list. But unlike most, I start with number one. The tale of Rick Deckard is something I got in touch with at a fairly young age....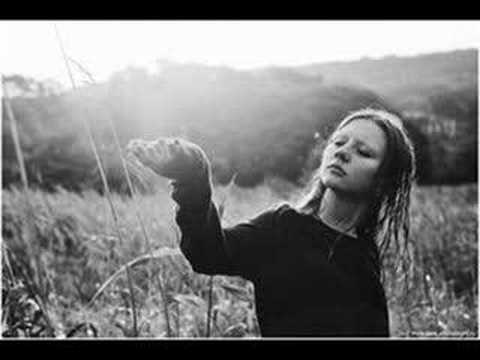 A late lazy sunday…
3 tags
8 tags
Season 5
My life is a movie I realised. Not recently, this has. Always been one of those truths boiling in my loins. Or rather like a teenage hit series. Problem is, I am not the lead. I'm the neurotic sidekick that always want to shift focus back to myself. The one that gets destructive for no reason, telling lies to avoid confrontation. The audience can emphasise, but that is it. I will never date...
4 tags
3 tags
4 tags
2 tags
7 tags
Hate and Sweden.
I can't say I really hate anyone. Or well that is a real lie. I want to believe that each and every individual has a good part in them. You know that thing that stop you from doing something horrible, or make you human. I remember there was one guy in my soccer team when I was in my mid-teens. He was pure evil. I can't say I wanted him dead, that is just sad itself. But I wanted, want,...
3 tags
2 tags
2 tags
1 tag
Knowledge.
I once had a lieutenant that told me, "To live in uncertainty is god given", at the time it was less than useful. Having walked almost 90 kilometres in 3 days, with heavy army gear. But is it true? I always been the person that insisted on that the system was faulty. And despite my lack of artistic "awsomness" in any field, I still threw myself off the cliff. Now I...
1 tag
5 tags
6 tags
Beauty.
So I was squatting on the train. Going home from where I was moulded, of rather a lot of parts of me. Train were filled with people beautiful, older, younger, thicker and thinner. I don't know why but then I thought of it. Why do we interact with beauty in such way? People that are more beautiful, get away with things. And why do they? It seems like we have turned into a society...
3 tags
Watch
Rebooting
Hi, hello welcome everybody. This was one of my few still "ok" procrastination activities as of last semester. I allowed myself to write whatever text, post it here to avoid the obvious pile of things to do on my imaginary desk (and literal desk too). What has happened since December 2010. For starters, I visited Sweden. Something that was mixing both happiness, stress and pain. With pain I...
Watch
Ladies and Gentlemen. Brian Isaacs.
Hey big....not-spender
I realised after living for quite a while, in a place that should cost half as much, I spend double the amount. Therefore I set up some things I have to save for. And it turned out quite well, which would me I could be a professional mediaworker when I get ther. Camera, but this time a pro one that can film to. A new computer A suit Some new shades. I think thats enough :)
"What are we doing? Why are we doing it? Is it worth doing? Hell yeah. As..."
wanderingbean asked: boo. guess who.
flowing into my ears now →
So good.